13.08. Jaegermeister Adriatic Tour
Band "Ljetno kino" - Bol port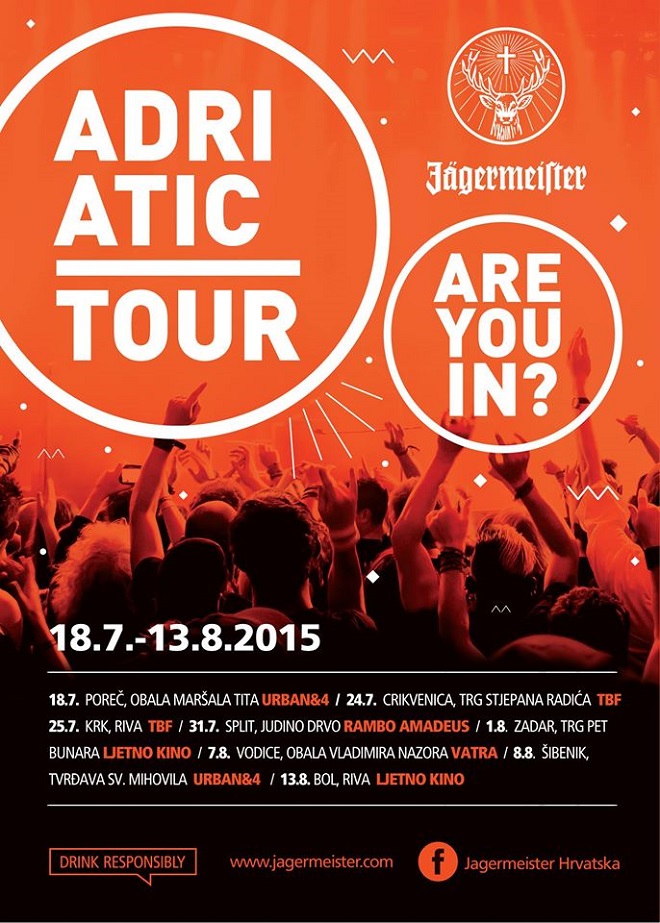 BOL, 13.8., četvrtak...Riva
Ljetno kino bend na bolskoj rivi i to u sklopu Jägermeister Adriatic Tour 2015.
To je jedna od najpoznatijih i najdugovječnijih ljetnih koncertnih turneja u Hrvatskoj. Zahvaljujući najpoznatijem biljnom likeru na svijetu, u 8 hrvatskih gradova na jadranskoj obali brojni posjetitelji moći će besplatno uživati u vrhunskim glazbenim poslasticama koje će im priuštiti Urban&4, TBF, Vatra, Ljetno kino i Rambo Amadeus. U sklopu 14. izdanja Jägermeister Adriatic Toura eminentna glazbena imena, u razdoblju od 18. srpnja do 13. kolovoza, posjetit će Poreč, Crikvenicu, Krk, Split, Zadar, Vodice, Šibenik i Bol.
Ljetno kino će imati čast zatvoriti ovogodišnju turneju svojim nastupom 13. kolovoza u Bolu na Braču.