Bol WTA 2016.
Tennis WTA Tour is back in Bol!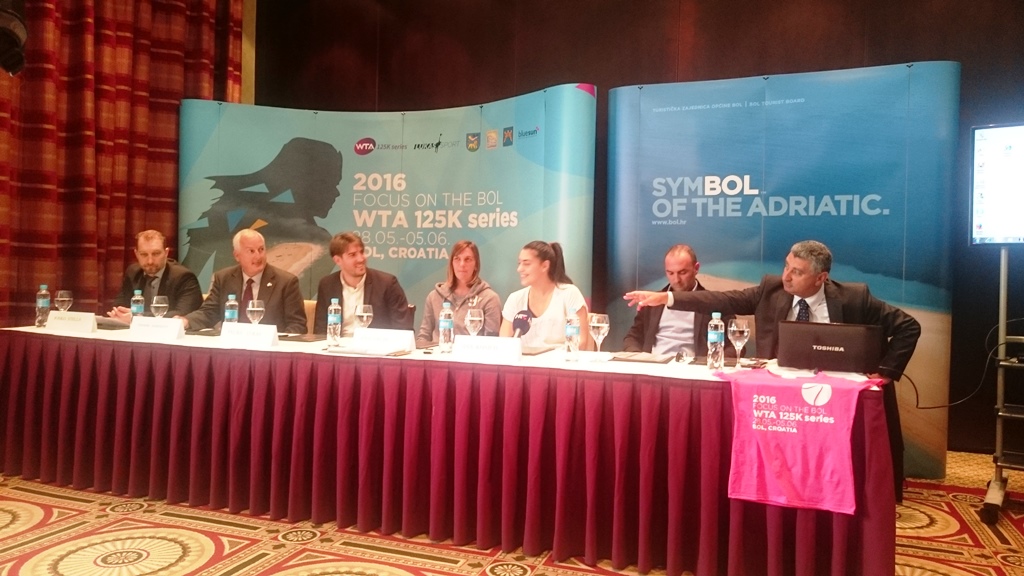 Press conference in Zagreb hotel Esplanade, announcing Tennis WTA 125k event which will be held from May 28th to June 5th in Bol, Croatia.
Tournament director Feliks Lukas appreciated the support for the tournament from Croatian Tennis Association, Croatian National Tourist Board, City of Bol and Split-Dalmatian County.
Croatian FED CUP representatives and players Ana Konjuh and Ana Vrljic also greeted the tournament which will give younger Croatian players a chance to compete at top level.
Tennis WTA Tour is back in Bol - SymBol of the Adriatic and Croatia after 13 years!