585 Club - La Fiesta Show
21.7. Opening Night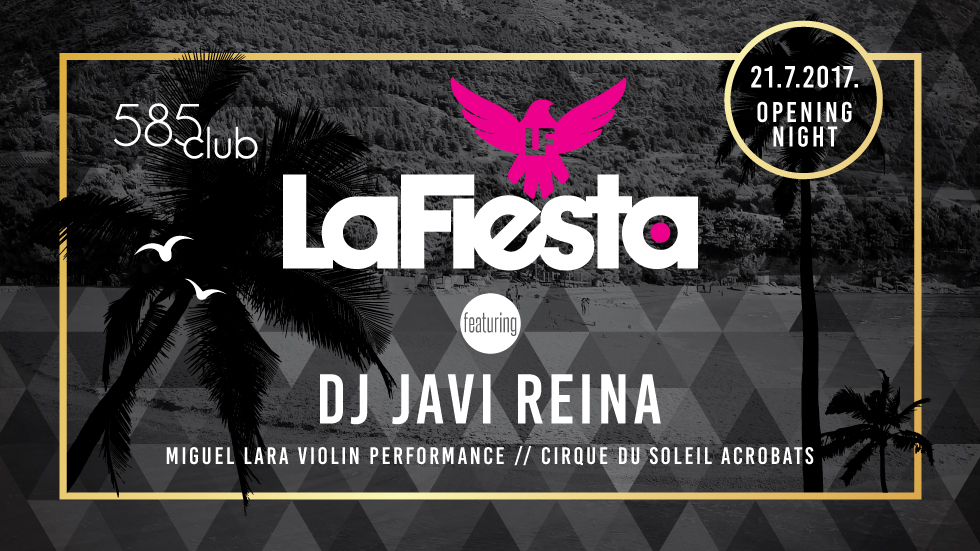 Located only 5minutes from the peak of the Zlatni rat beach, in the quiet of the woods, club 585 is a place for your night time clubbing. 585 features one large interior floor, upstairs VIP lounge and a grand exterior floor lined with a DJ booth and VIP lounges, that stays intimate during the night and wakes up showered with rays as the sun rises in the morning.With a custom made high tech sound system, powered up by the state-of-the art lightshow, we promise you the clubbing experience to remember.
With a various DJ world-scene names including Paul Barbato, David Morales, The Shapeshiftersa, Zoo Project and daily mainstream house program, spiced up with exotic dance performance, Club 585 is a place for you to seek for your fun, whether you wanna be seen…or never be found!
Grand Opening Night - La Fiesta Show includes DJ Javi Reina, resident DJ from Ibizza Privilege Club, violin virtuoso Miguel Lara and glamorous acrobats from Cirque du Soleil.