Brač in a Page 2021: Beaches, Tours, Wine, Hotels, Active
07.03.2021.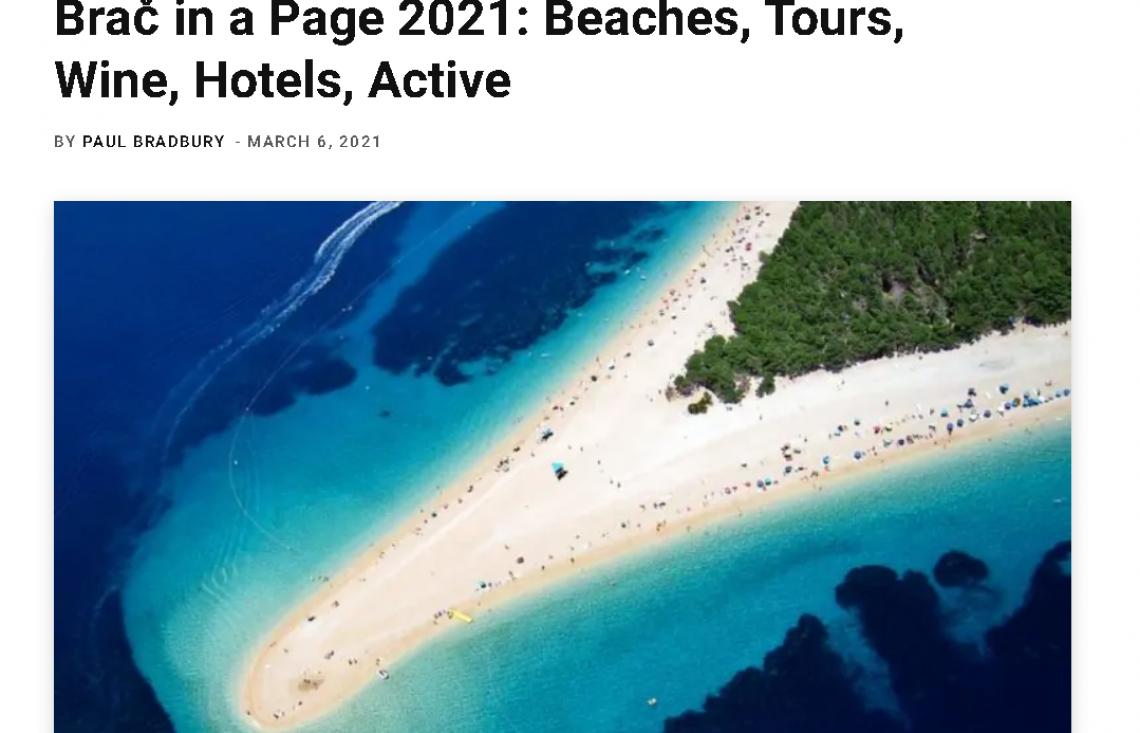 Total Croatia News portal brings an overview of places to visit on Brač island, where to stay and how to get to Brač.
A Dalmatian island that has it all: welcome to Brač. From stone for The White House and a UNESCO diet to Dragon's Cave and Blaca Monastery.
Entire article on THIS link.