Slobodna Dalmacija on the employee of the year
15.11.2018.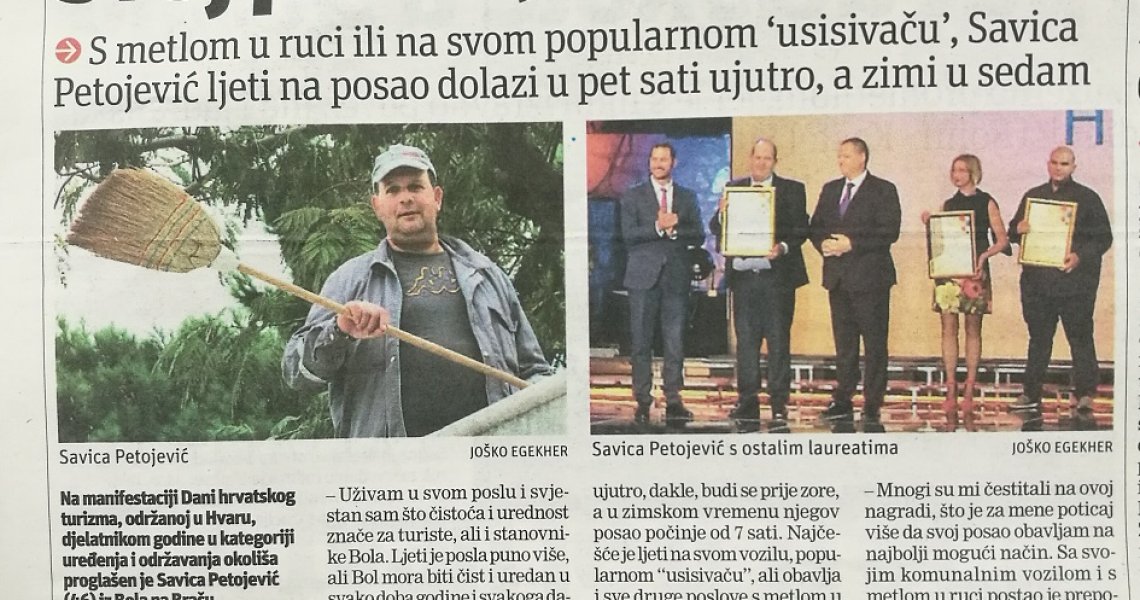 One of the biggest Croatian newspapers Slobodna Dalmacija have published an article on employee of the year, Savica Petojević from Bol, who was awarded this year on the Days Of Croatian Tourism on Hvar.
Article was published in digital and paper edition which you can see on this link.