Trees planted in Bol
12.04.2023.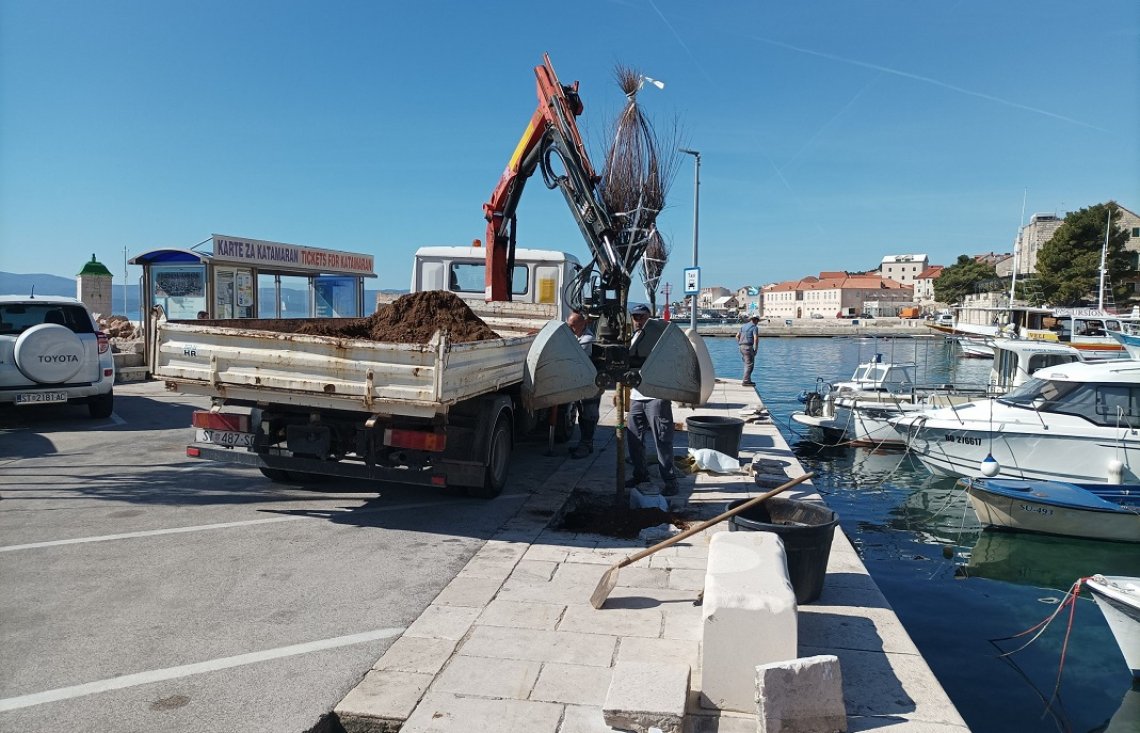 10 trees planted in Bol are financed by Bol Tourist Board and Croatian National Tourist Board as part of a project "Hrvatska prirodno tvoja" that encourages development of sustainable tourism.
116 Tourist Board are participating in this project, and the trees will have special labels and they will be registered in European enviromenatal agency.
6 trees were planted on Veli most and 4 on Martinica beach.