ECDC Corona Map on August 26, 2021: Croatia Remains Orange!
26.08.2021.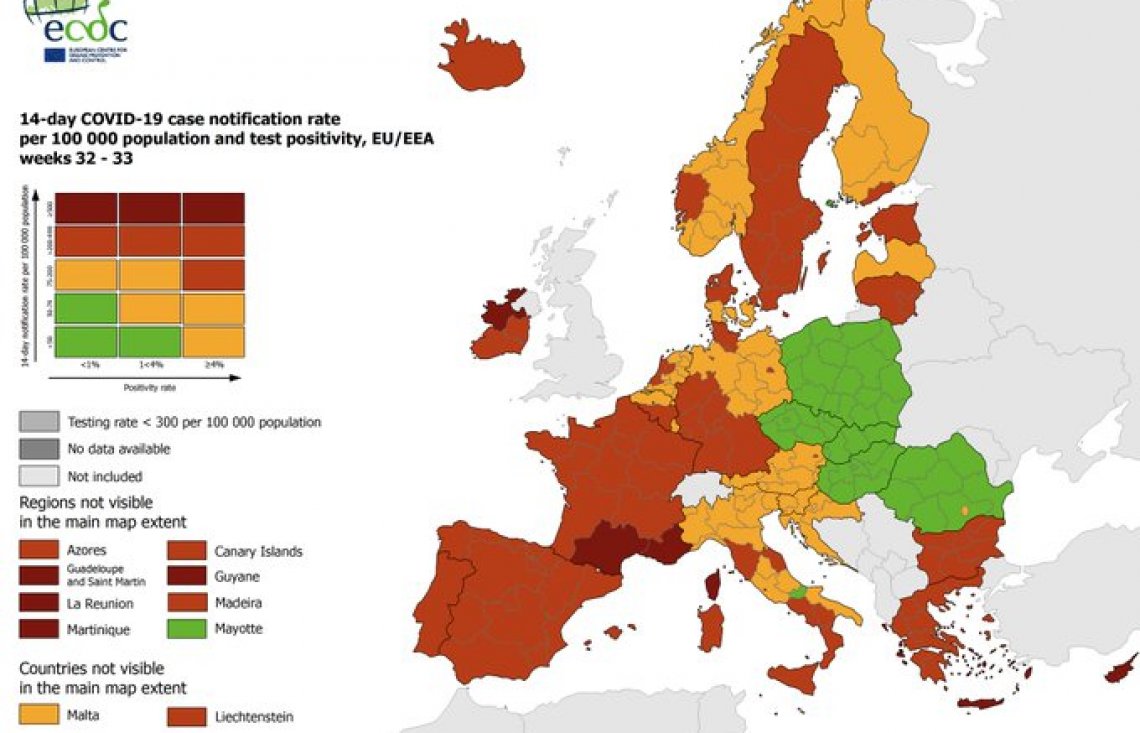 The latest European Center for Disease Prevention and Control corona map, which has been published around noon in recent weeks, was finally released on Thursday at 3:30 pm. The map revealed that Croatia remains orange, even though many media reports worried the country would turn red with the recent jump in cases.
Health Minister Vili Beroš said at a press conference today before the map was released that Croatia remained orange and that there were no red zones.
"We contacted our sources in Stockholm and they had some difficulties in publishing the map, and those same sources told us that the whole of Croatia is still orange. So there are no red zones," Beroš said.
In the past 24 hours, 638 new cases were recorded, bringing the number of active cases in Croatia today to 3253, the Headquarters reported.
Entire article on
THIS
link.