European Championship for juniors in IQ Foil
06.09.2021.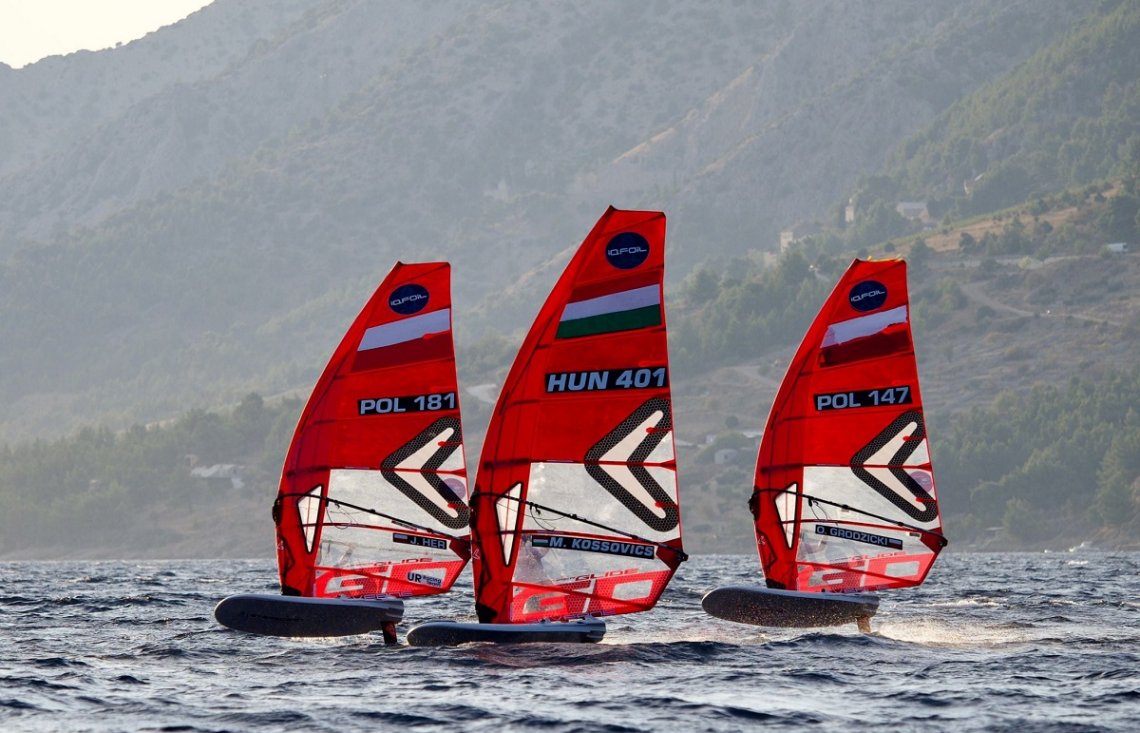 Lots of racing done at the first day of the Europeans! After a late arrival of the termic, the U19s were first to get in the water and did two slaloms on the first shift, completing another slalom and a course race on the second shift.
Usual suspects from Garda Worlds, Gaspard C. FRA379 and Nacho B.S. ESP388 showed great speed again, but is Nacho who seats on 1st and Garpard on 2nd after day one. The Brittish Team members Max B. GBR262 (currently on 3rd), and both Rafferty R. GBR577 and Duncan M. GBR713 had great results as well.
Very tight points on the top ten with Jacopo ITA345, Armand FRA1111 and Hidde NED352 sitting on 4th, 5th and 6th.
On the Girls U19, Lina Erzen SLO51 claimed her first iQ foil win and seats in 3rd place but it was Mika Kafri ISR365 with a really consistent day that leads the overall in front of Katerina Altmannova CZE11 in 2nd.
On the U17, three slaloms in for both groups.
On the girls, Tamar Steinberg ISR216 won all three slalom races continuing her dominance of Garda scoring only 1st places so far on the U17 Girls. Manon Gire FRA522 seats in 2nd and Salome Lucas FRA253 on 3rd.
On the boys U17 Antoine M. FRA1356 and Igor Lewinski POL30 claimed their first victories and are 1st and 2nd at the moment. On 3rd is Davis Mazais LAT29 with some great jybing and Noe Garandeau FRA38 on 4th. Local hero Ian Anic CRO30 won a slalom race and seats in 5th
So far we got:
U19 boys: 3 slalom, 1 course
U19 girls: 2 slalom, 2 course
U17 boys: 3 slalom
U17 girls: 3 slalom
You can check the results on
THIS
link.