President of Croatia visits Bol
22.05.2019.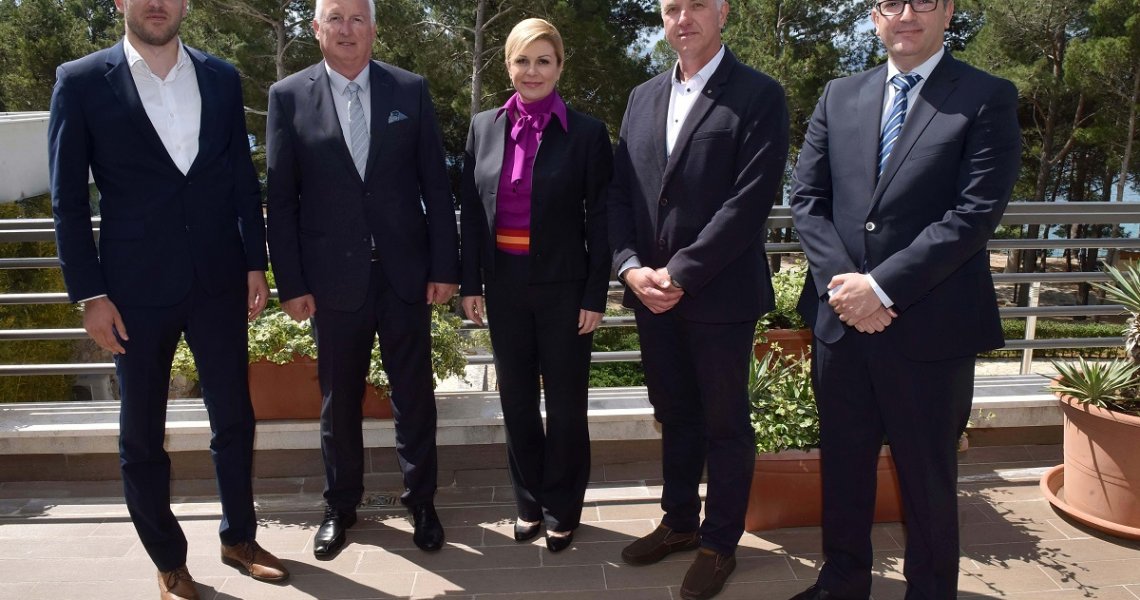 The President of Republic of Croatia visited Bol to participate in economy conference that gathers leading economist of Croatia, Europe and world.
Kolinda Grabar-Kitarović met Tihomir Marinković, mayor of Bol, Markito Marinković, director of Bol Tourist Board, Feliks Lukas, director of WTA Croatia Bol Open and Dino Sokol, Direktor of the Zlatni rat hotels, where they talked about the upcoming tennis tournament WTA Croatia Bol Open and the President was invited to attend the finals of the same tournament.
Source of the photographies: Ured Predsjednice RH