Sandra Perković in Bol
20.10.2018.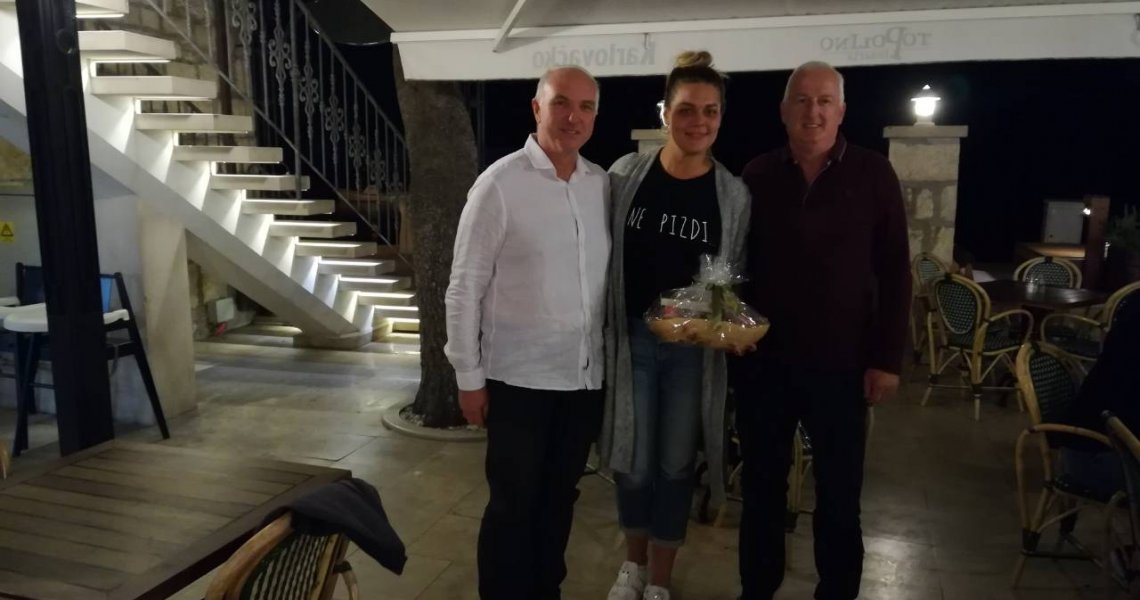 One of the most famous Croatian athletes, Sandra Perković, is in Bol!
Sandra is accompanied by her coach, and she is resting and doing some training. She met mayor Tihomir Marinković and the director of Bol tourist board for dinner. After Bol Sandra is going to Hvar to attend the Days of Croatian Tourism.
"Sandra Perković is is a Croatian discus thrower. She is a two-time Olympic (2012, 2016) and World (2013, 2017) champion and a five-time European champion (2010, 2012, 2014, 2016, 2018).[4] She is the only individual who managed to win five gold medals at the European Athletics Championships in one event." Wikipedia