First flight of Croatia Airlines in 2019. to Brač airport
02.04.2019.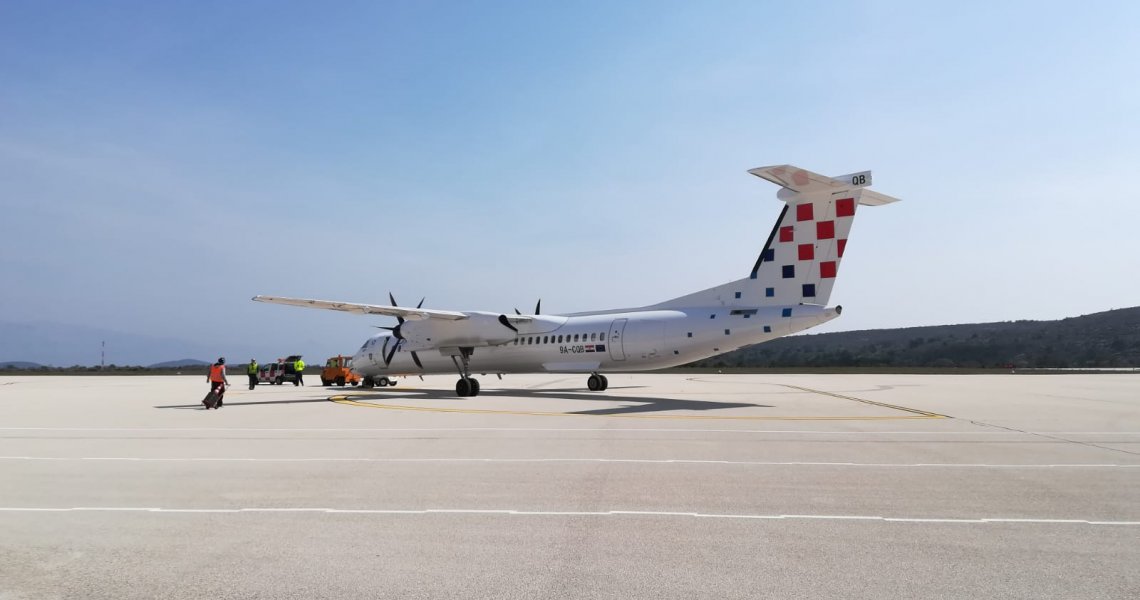 On Tuesday, April the 2nd, first flight of Croatia Airlines landed on Brač airport, carrying 3 passengers, while 6 are going back to Zagreb.
Markito Marinković, director of Bol Tourist Board greeted the first passengers and delivered them simbolic gifts.
Croatia Airlines will keep this line twice a week, every Tuesday and Saturday, till late October.
In 2019. is expected that airport Brač will accept around 35.000 passengers and will be connected to other airports from France, Belguim, Netherlands, Austria, Italy and Ukraine.