Informative brown panels
08.07.2019.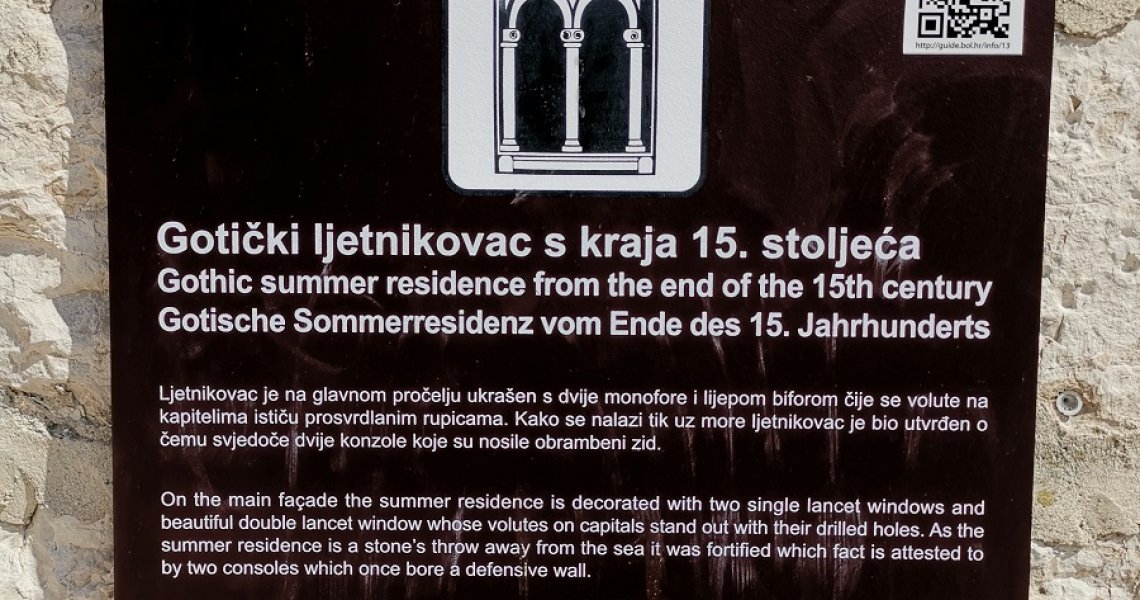 Bol Tourist Office started a project of making audio guides of Bol, and first QR codes were added to the brown panels.
To the existing three languages; Croatian, English and German, two more were added: Italian and French.
In the first stage QR codes have been made for 17 informative panels.