Kite camp on a world's famous beach Zlatni rat attracted hundreds of adrenaline rush sport lovers
20.6. - 28.6.2020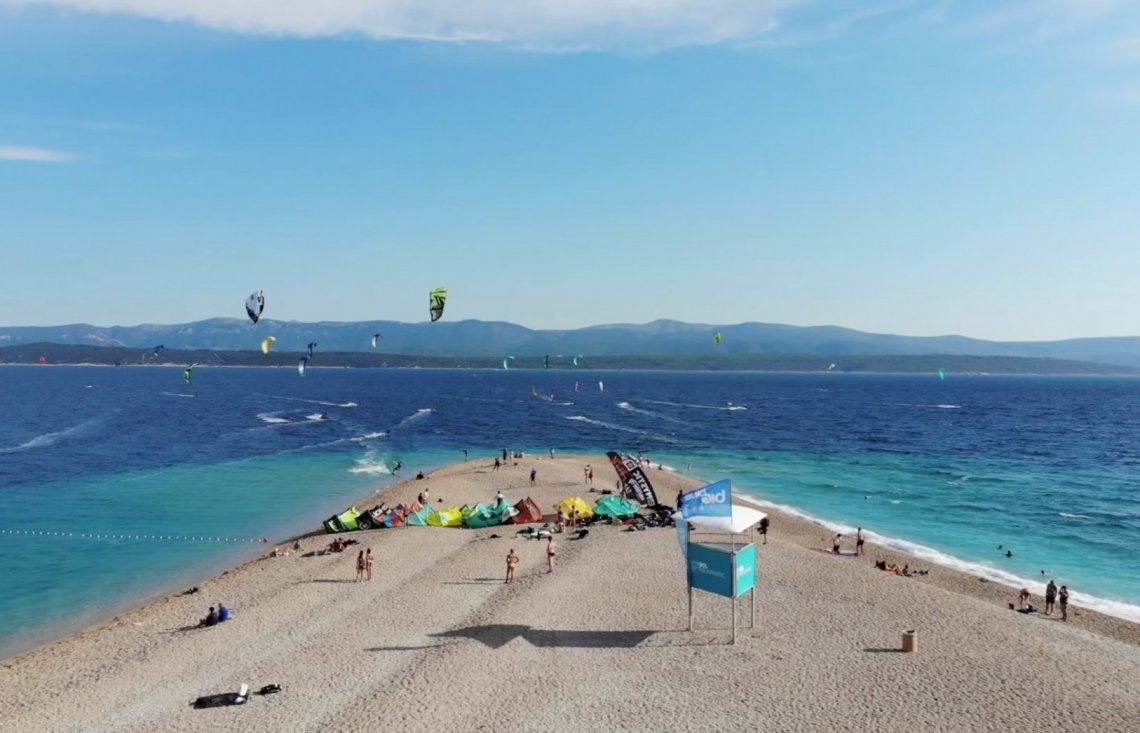 A kiting camp with 250 guests and kite lovers was the opening event of the Bol summer kiting season in Bol. KJD Bol and the Big Blue Sport, the organizers of this dynamic event joined their efforts to bring so many lovers of this extreme sport to Zlatni rat.
To simplify the registration, kiters were using a transparent online system and secured their participation by paying the entry fee online several weeks in advance. More importantly, half of the money collected through entry fees will be donated to charity, namely to Brački pupoljci, an association dedicated to working with children with special needs. A total of 5,668.00 HRK was collected already during the first week.
After a week filled with great kiting bravura performances, the kiting season continues at a 30-meter distance from the beach Zlatni rat. This is how we protect kiters and swimmers that are growing in numbers on one of the world's most beautiful beaches. Special thanks go to the town of Bol, Grabov Rat, the Tourist Board of Bol, Auro & Varadero, the Blue Sun hotels, and the Bretanide hotel for their wholehearted support to this great event.