Smokovlje climbing area is a new exciting outdoor attraction in Bol
07.02.2022.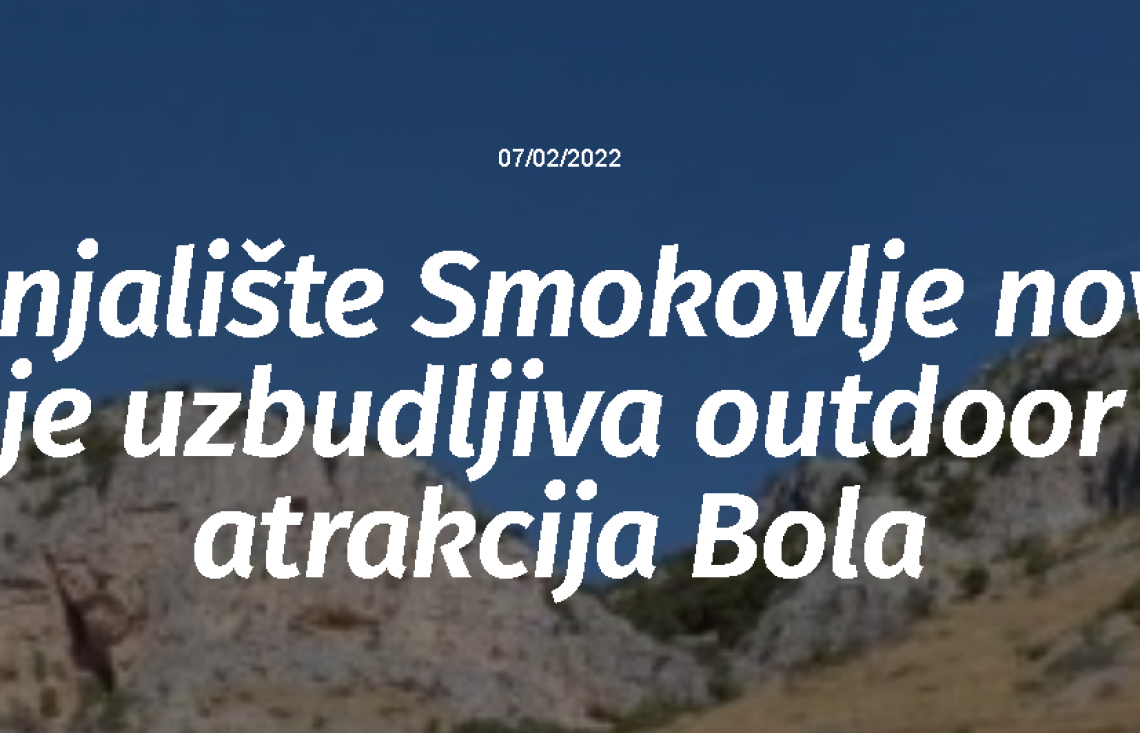 Enriching its offer of outdoor activities, Bol Tourist Board presented these days another attraction that is sure to attract visitors with an adventurous spirit: the climbing area Smokovlje.
It is a natural, limestone rock that is extremely indented and mostly vertical. It is dominated by routes of lighter weight (up to 6c), with an average height of 20 m. The rock is divided into two sectors and 18 separate climbing directions. The orientation of the rock is southeast-south-southwest, and it is located in a very quiet location overlooking the sea and the island of Hvar.
Due to its orientation, the ideal climbing season in Smokovlje lasts from autumn to spring. During the summer it is also possible to climb - taking advantage of the parts of the rock that are in the shade - and enjoy the refreshing effect of the summer mistral.
In order to reach the climbing area, one starts from the place Bol. Following the macadam road above the Dominican convent heading east, you drive about four kilometers to the parking lot that is on the right side of the road. The macadam is of excellent quality, so it can be mastered by ordinary city vehicles. From the parking lot to the rock, there is a well-established path that is partially marked with stone pillars to the Ljuska and Teraca sectors.
It is important to remember that sport climbing is a potentially dangerous activity that you practice solely at your own risk. TZ bol asks all visitors to use the macadam road, parking and access paths to the climbing area, which passes through private plots, as responsibly as possible.
Needless to say, visitors are expected to minimize the negative impact on the environment during their stay, and to leave nature intact, in the condition in which you found it.
It is worth remembering that the use of open flames is strictly prohibited in the whole area during the summer months. Wild camping is prohibited in the climbing area. For all information about accommodation, climbing area and other local information, visitors can contact Bol Tourist Board.