Bol hiking trails that lead through legends
01.02.2022.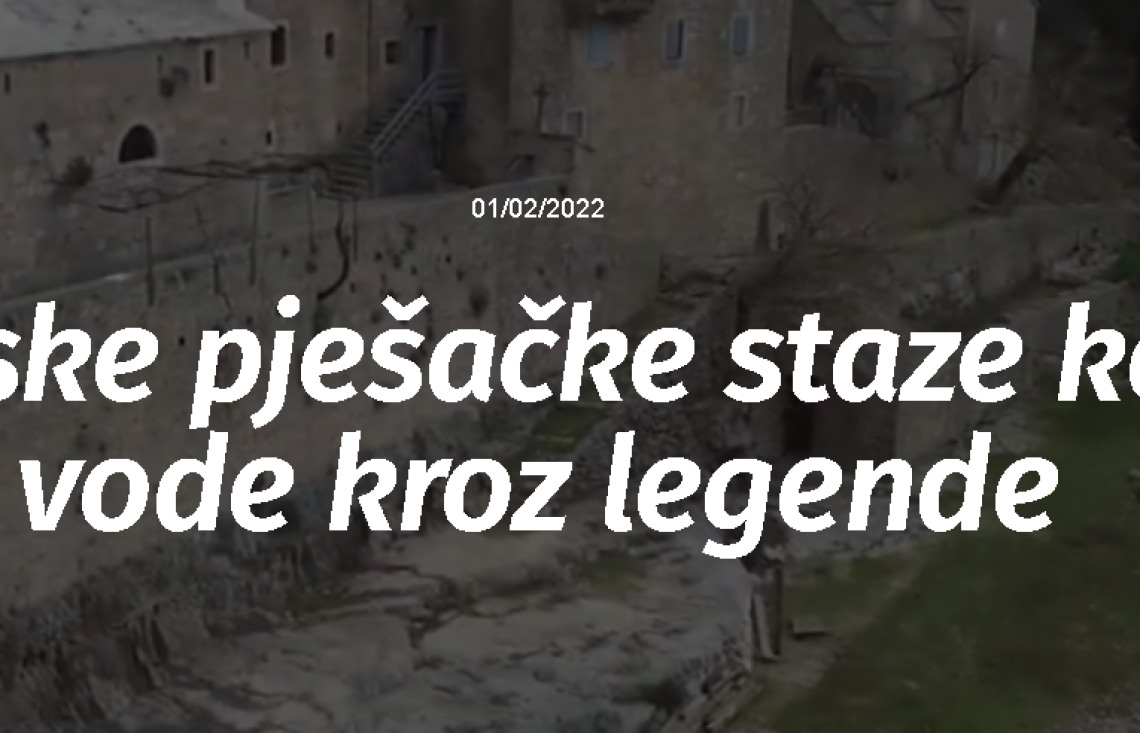 On the south side of the island Brothers he settled down Bowl, the oldest town on the coast of Brač. Known for its spacious sandy and pebble beaches that stretch as far as the eye can see, Bol is home to one of the world's most beautiful beaches - The Golden Horn - which moves its cape a little to one side and then to the other, playing some strange game with wind and waves.
But what if the weather conditions are not for beach and swimming? One of the ideas is to walk through the Bol region and explore what is hidden in it. Bol Tourist Board on Brač last year she presented three new Bol hiking trails, which will take you on a journey through local legends.
Let's listen to their stories!
Find Macic's treasure
Once upon a time, the French Emperor Napoleon decided to build a trail on the small island of Brač, and today it is a great hiking route to discover the island. When you reach the top of the hill that way, try to find it Kitten - a mischievous dwarf with a red cap and fire in his hand. Legend has it that he steals horses at night, but always returns them well fed and clean in the morning. He hides his treasure in underground caves, and anyone who finds it will get a piece of the treasure. Look for him too!
Feel the peace
The beginning of this hiking trail is in an abandoned shepherd's village Obršje. On the way you will come across a 16th century monastery carved into the rocks of the desert Blaca. It was used by Glagolitic monks, who found their peace in it. Today, the monastery has been turned into a museum, and hides many interesting stories. The silence, the landscape and the fact that the monks managed to survive there for 500 years still delight tourists today.
Discover the legends of the Dragon's Cave
Have you always been impressed by legends about dangerous dragons? Take the hiking trail from Bol and continue to follow the signs to the Dragon's Cave. When you see a natural hollow in the rock, let curiosity take you and peek into this monument of monastic life, about 5 meters long. Look at the reliefs carved into the rocks, which tell Slavic myths about fairies, werewolves and witches. Take a look at the relief of the Dragon's head. Feel the vibration of ancient times, the touch of elves and mythical creatures and enjoy the beautiful view of the nearby islands shooting from a height of 307 meters.