Carnival days in Bol
16.-25.02.2020.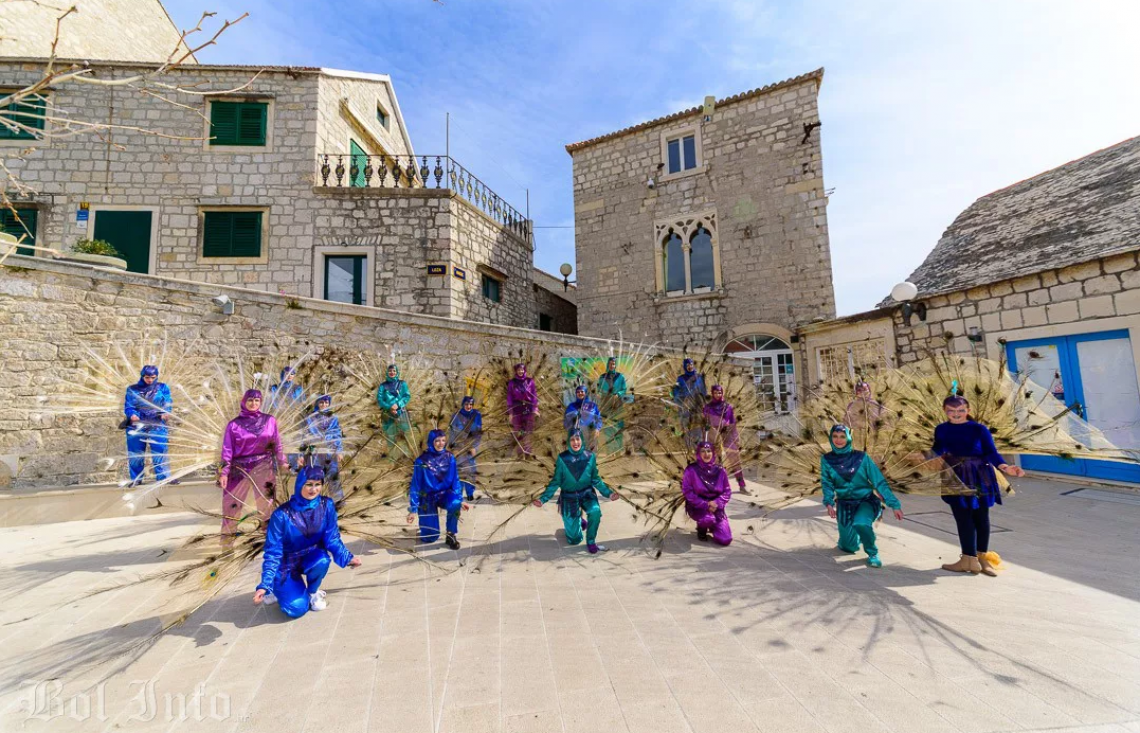 February has always been the month of carnival in Bol.
This year's carnival starts with Kids carnival on February 16th at 13:00 on Studenac followed by Kids party at Elaphusa at 14:00. Local entartainer Marin Estrada and students of Brač dance school "Montuno" will make sure everyone has a great time!
On Saturday, 22nd February, Centre for culture Bol and caffe bar Taverna are organising a costume ball with live music and prizes.
The main carnival day, 25th February, hunderds of people will walk around Bol, showing their masks, having fun and enjoying.
The masked parade leaves from the petrol station at noon sharp, followed by reading of "Tastament" on Studenac. "Tastament" tells us who did what previous year, and who's culpable for what, and after the reading is done, Jure Karnavol will be burned at Pumparela!
The party goes on with a meal in the Centre for culture and after 22:00 with a big Afterparty at Taverna!
Photos by: Roni Marinković